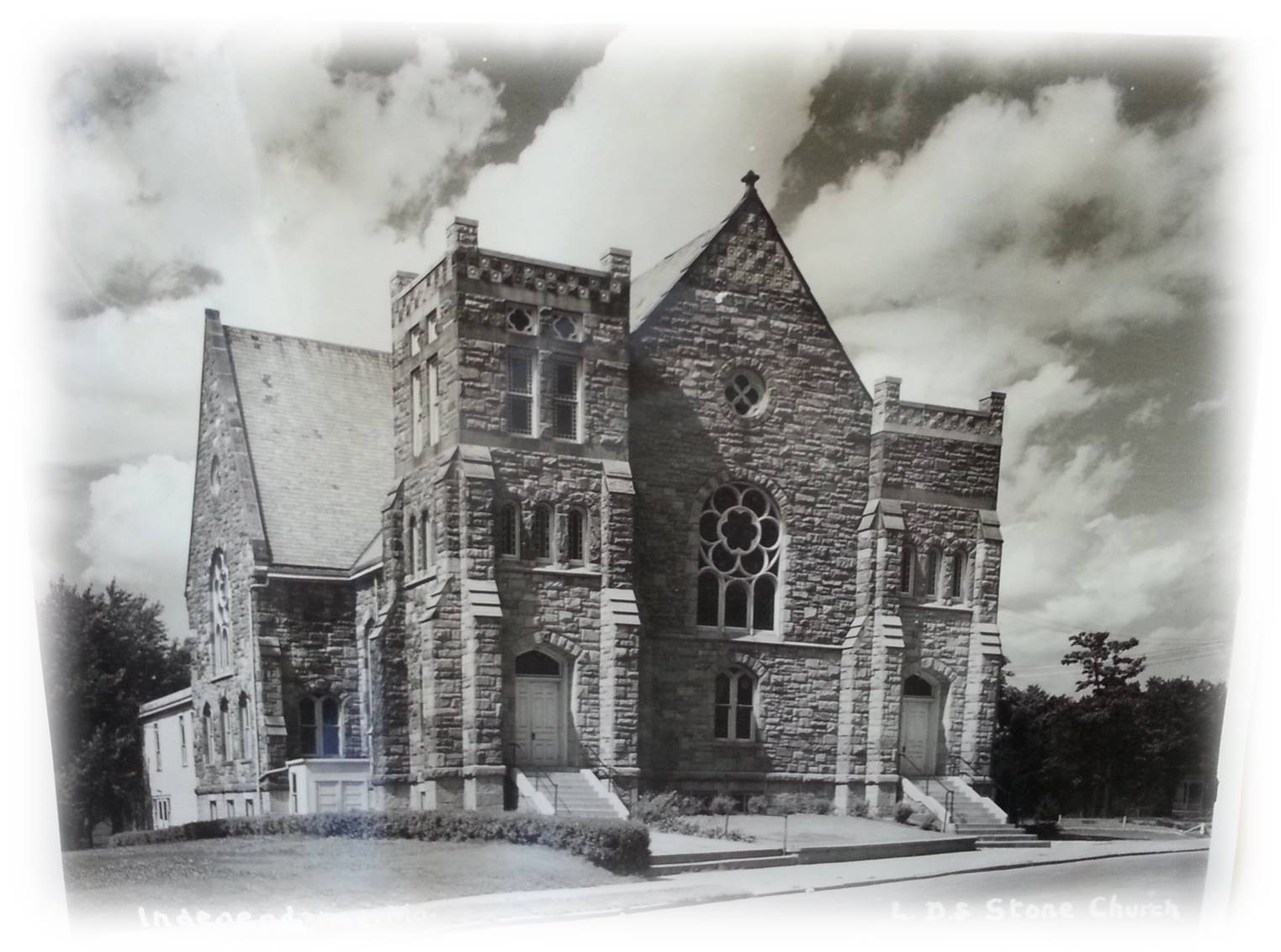 A glimpse of Stone Church history....
T

hese are the first Pastors over the returning flock to Independence, Missouri of the Latter Day Saints those of whom had reorganized and incorporated in 1858.
Prophet and President of the RLDS Church in 1860 until his death in 1914.
There have been a total of 38 Pastors.
These Pastors were the Pastors over the Independence First Branch that grew rapidly. They built a meeting place known as the Red Brick Church prior to building the Stone Church.
1st Stone Church Pastor 1889
Henry Etzenhouser May 1873-Nov 1874
George W. Pilgrim Nov 1874-Feb 1878
John W. Brackenbury Feb 1878-Sept 1878
James J. Kaster Sept 1878-Feb 1880
Joseph Luff Nov 1880-April 1883
John C. Foss April 1883-July 1883
Frederick G. Pitt 1883-1892
John A. Robinson Sr. 1892-1895
G. E. Harrington 1895-1900
W. H. Garrett 1900-1901
George H. Hulmes Sr. 1901-1906
G. E. Harrington 1906-1916
Walter W. Smith 1916-1919
Roy V. Hopkins 1919-1926
C. Ed Miller 1926-1928
John F. Sheehy 1928-1936
Arthur A. Oakman 1936-1938
Garland E. Tickemyer 1938-1946
Claude A. Smith 1946-1960
John T. Conway 1960-1967
Beryl V. Lycan 1967-1970
F. Carl Mesle 1970-1979

Gary Logan 1979-1983
William Clinefelter 1983-1984
Kenneth Chase 1984-1985
Scott Sinclair 1985-1989
Lloyd B. Hurshman 1989-1991
Tom Mountenay & 1991-1992
Garland E. Tickemyer
Richard Hughes 1992-1998
David Schaal 1998-2001
Joel Carmer 2001-2003
Hal Davis 2003-2006
Greg Savage 2006-2009
Terry Snapp 2010-2014
Holly Ross Underwood 2015-2017
Kenneth McClain 2018-present