The Examiner News Paper Memorabila

We appreciate your visiting our website! The Stone Church has a rich history to share in the building of this historic community known as the first gateway to the west! If you would like a tour of this beautiful building, please don't hesistate to call. You'll enjoy the rich woodwork and beautiful stain glass windows! tours are free.

If you would like to donate toward the maintainence of this beautiful historic

building

simply click the link and follow the directions,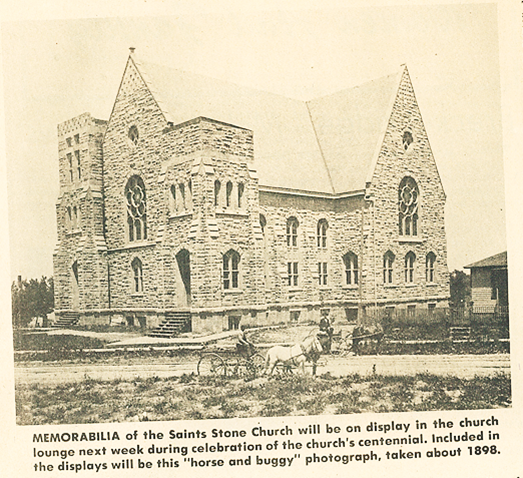 All Major Credit Cards are accepted. For donating on line: Click the following link

The Examiner Newspaper Memorabilia
This should take you to the Community of Christ website for a U.S.A. one time or reocurring donation to Stone Church.
1. No account needed to donate

2. Give To : scroll down alphabetically to Stone Church, MO
3. Now enter the dollar amount in the section of your choice of where you would like to see your donation placed

4. There is a message

link

if you'd like to send us a message
5. Click Continue and then enter your phone number

6. Now enter your name, address, and email information
7. After you click continue you will enter your payment information...you may click anomymous if you choose

8. Confirm transaction amount and Click "CONFIRM"